Domestic Distribution
Support the logistics of our customers within the framework of the logistics of Nissan Chemical Industries Group.
Transportation
Nissan Butsuryu has been developing logistics technology for the chemicals industry since its inception. As a result we have a vast area of expertise. We deal with a wide variety of packaging for inorganic/organic chemicals,high-pressure gas, fine chemicals, agrochemicals, pharmaceuticals, fertilizers,petrochemicals, and synthetic resins.
We have a strong reputation in specialty chemicals, particularly for poisonous,hazardous materials, high-pressure gases and thermal management products.
Our customers have a wide variety of custom shipping conditions and they always rate us as having a "Safe and Reliable" logistic system. Our consistently high level of customer service has cultivated a reputation for excellence service and trust in the shipment of general cargo goods as well. Our services extend to diverse materials from packaging small-lot cargo to large cargo shipments requiring rapid transport. We are utilizing our "know-how" for liquid and powder cargo,to meet the advanced logistics needs of our customers.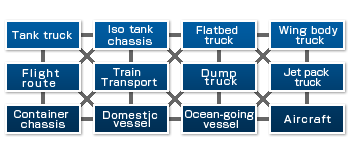 Provides logistics services based on the specific chemicals

Available to multiple kinds of transportation for each chemical
Also prepare several kinds of vehicle for each quantity
How to manage to transport dangerous goods and temperature controlled ones.

We manage not only dangerous goods but also isothermal ones and etc. widely.
Also we try to improve our safety technology day by day and provide our reliable services based on the compliance.
Examples of our service

Transportation of chemicals under the fire laws, toxic and deleterious substances control law, High-pressure gas security
law, Such as the UN regulation for the transportation of dangerous Goods, and other various laws and regulations
Warehousing
Place the stock point of more than 40 distribution centers nationwide.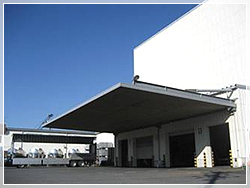 Nissan Butsuryu has a wide variety of warehouses to meet any chemical storage conditions this includes company-owned warehouses, dangerous goods warehouses, constant temperature warehouses, and tank yards).
We treat toxic ,temperature management products and dangerous goods - general chemicals, any product
We are committed to providing customers with shorter lead times and reduced transportation costs through our warehouse network.
We can also provide services such as distributive processing and inspection.
Nissan Butsuryu wants to be your strategic value-added logistics business partner offering fast and efficient turn-key service.
Production and Distribution Services
Nissan Butsuryu cherishes the relationship with operations at a customer's facility,(such as transportation machinery, cargo handling equipment, processing machinery in the office)
Highly skilled Professional operators with national certification are in charge of the business.
Moving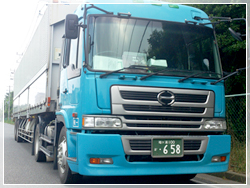 Nissan Butsuryu is a proven service provider for large-scale office relocations, moving offices domestically and overseas.
In particular our business is well adept at the complexities of moving offices overseas.
Our high rate of repeat business represents the depth of the trust of our customers.